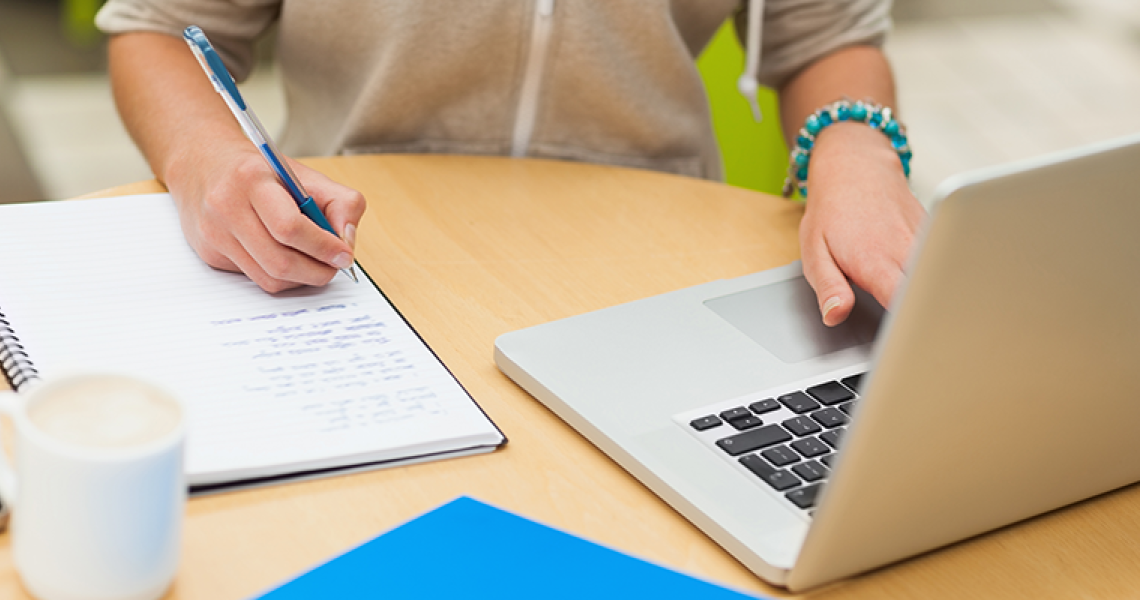 The information below includes resources for students in the Department of Clinical Research & Leadership.
Contact the Office of Student Services, for more information about the resources.
Visit MyGW to:

Register
View course schedule and grades
Access Blackboard
Access DegreeMap (advising software)
View the University Bulletin for official policies
View the academic calendar

Advising and Registration

The GWeb registration system is available 24 hours a day, seven days a week (not including university holidays).

First Step: Access GWeb

Go to MyGW.
Click "GWeb Info System" on the left sidebar.
Log in with your GWid and PIN.

Second Step: Prepare to Register

Select "Student Records & Registration" from the GWeb Info System
Select "Registration Menu" to access the registration screen
Select "Prepare for Registration" to check your eligibility to register, including if there are any holds impacticing registration, and information on earned credit hours.

Third Step: Access the Student Records & Registration Menu

To search for specific coursework in a given term, select "Register for Classes" and select the appropriate term from the dropdown menu.
In the newly populated screen, students can search for specific courses, identify open sections, and identify any course conflicts.
Upon identifying a course you would like to register into, select the "add" button to add this to your academic schedule.
To drop a class, select your course from the "Summary" page and select "Web Drop" from the actions dropdown menu.
To confirm selection, click the "Submit" button. This will lock in your course selection.

If the courses show up as "Web registered on X date," you have successfully registered. Classes usually become available in Blackboard the week before coursework begins.

Note: For more detailed instructions, please visit the Office of the Registrar's website on GWeb Registration Processes.

Adding and Dropping

Classes A student can add or drop classes without penalty until 11:59 pm EST the Sunday before classes start. Any changes to registration after this deadline will incur a penalty. If you must add or drop a class after the first day of classes, please contact your advisor for guidance.

Visit the Course Drop Refund Schedule for current semester dates and deadlines.

Textbooks and Course Materials

Textbooks and course materials are posted 4-6 weeks before the start of each semester.  Order books soon after you register to be sure you have them before classes start.

Book information is available via the Schedule of Classes, each course has a link to textbooks and course materials. You can also access this information through the GW Bookstore.
 

Go to GW Bookstore.
Click "Books" (blue bar at top), then "Textbooks."
For "Select Your Program," default to All Programs in drop box.
Select the appropriate term.
Select Your Department (i.e. "CML").
Select the appropriate section. This should be a DE section (e.g. DE, DE1, DE2).
Click "Submit."

Be sure to use the correct ISBN if you use another vendor.

Paying for Classes

All payments must be received by the first day of class. Please use the Paying for Classes guide for detailed information on the process.

Credit card payments can be used for tuition and other fees for distance education students only.

There is no automatic drop for non-payment. All unpaid balances are subject to a late fee and interest accrual. A financial hold will be placed on all unpaid accounts over $500.

The Student Accounts Office is happy to answer any billing questions. Contact them by email at sao@gwu.edu(link sends e-mail) or by phone (202) 994-7350 Monday through Thursday 8:30 am - 7:00 pm EST or Friday 9:00 am - 5:00 pm EST.

Technology Support

Division of Information Technology (DIT) provides information and support to all GW students 24 hours a day, 7 days a week. Call (202) 994-GWIT (4948) or email ithelp@gwu.edu(link sends e-mail).

DIT's Student Technology Guide provides information on accessing your student accounts, security, software, and more.

Academic Resources

Library and Database Access

As a student within the School of Medicine and Health Sciences, your home library is the Himmelfarb Health Sciences Library.  The School of Medicine and Health Sciences offers a Himmelfarb Library Online Orientation and The Himmelfarb Library tutorials will familiarize you with the many resources available for students. Additionally, you have access to the university's main library, the Estelle and Melvin Gelman Library.

ALADIN gives you access to resources from off-campus including material requests from university partner libraries. Use your last name and GWid to log in to ALADIN. If you need assistance with ALADIN, contact the Gelman Library Circulation Desk at (202) 994-6840 or librcirc@gwu.edu and identify yourself as a Health Sciences student.

Off-campus students should use the Virtual Private Network (VPN). Login with your username and password for GWMail. This will allow you to use the online library resources as if you were using an on-campus computer. View the Login From Off-Campus tutorial for step by step instructions.

Several other Research Tutorials are available to provide further information on the research process.

GW Writing Center

The GW Writing Center offers free individual tutoring for GW students. Tutors are available during any stage of the writing process: brainstorming, organizing information efficiently and clearly, developing a strong thesis, addressing grammar and punctuation issues, providing evidence in support of an argument, and presenting the findings of an experiment or the solution to a research problem.

Tutors are available by telephone for off-campus students. Arrangements are required in advance. Email gwriter@gwu.edu to schedule an appointment.

Academic Calendar

The academic calender for students taking 7 week format classes.

The academic calendar for all other students.

15 week courses

Follow the standard university's academic calendar including beginning and end dates for each semester.

8 week courses

| Semester | Session | Begin Date | End Date |
| --- | --- | --- | --- |
| Spring 2021 | Session A | January 4 | February 27 |
| Spring 2021 | Session B | March 1 | April 24 |
| Summer 2021 | Session A | April 26 | June 19 |
| Summer 2021 | Session B | June 21 | August 21 |
| Fall 2020 | Session A | August 31 | October 24 |
| Fall 2020 | Session B | October 26 | December 19 |

University and Health Sciences Programs Policies

Academic policies for Health Science graduate and undergraduate students, including those related to admission, transfer credits, academic standing, degree requirements, and enrollment status are provided in

The Guide to Student Rights and Responsibilities contains the following university policies:

Policies on the following topics are provided in the Schedule of Classes

Collection of Student Current Address Information
Students called to Active Military Duty
Religious Holidays
Graduation Retention Information
Family Educational Rights and Privacy Act (FERPA)
Directory Information Release of Student Information

Military Student Services

As a military or veteran student we understand you bring unique skills and experiences to GW. Along with those skills and experiences, however, you often face equally unique needs and challenges. The Office of Military and Veteran Student Services offers a range of services and information including a helpful checklist, Yellow Ribbon Program procedures, the certification process, and a service center all designed to help you meet those challenges and achieve your academic goals.

For assistance please call (202) 994-9570 or email vetserv@gwu.edu(link sends e-mail). The office is open Monday through Thursday 9:30 pm - 5:30 pm, EST or Friday 10:00 am - 5:00 pm EST.

DegreeMap

DegreeMap is your program of study and snapshot of your current academic progress. The DegreeMap Planner offers an individualized guide for course selection and registration each semester. To access DegreeMap:

Go to MyGW.
Click "GWeb Info System" on the left sidebar.
Type in your User ID (GWid) and password.
Select "Student Records & Registration."
Select "Student Records Information."
Select "DegreeMap."
Click the "Planner" tab.

If you notice an error on your DegreeMap, or have questions about the recommended course sequence, please contact your advisor. Tutorials are available through the Office of the Registrar.